Learn more here: OBR Flyer2vert – REVISED2 6 14
LUPE Fund, Inc is an organization's whose mission is to educate, empower, and engage Latinas to promote leadership and civic engagement. The annual Young Latina Leadership Conference is an important part of LUPE's mission.
REGISTER HERE: https://lupeyllc2013.eventbrite.com/
Keynote Speaker: Michelle Herrera Mulligan, Editor-In-Chief, Cosmopolitan Latina, Author, Blogger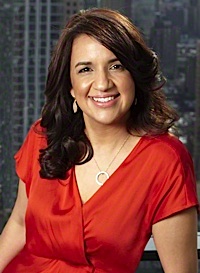 Conference Schedule
8:00am-8:30am Registration & Breakfast
8:30am-9:00am Welcome
9:00am-10:15am Workshop Block 1
10:20am-11:10pm Resume Clinic*
11:15am-12:30pm Workshop Block 2
12:40pm-2:00pm Keynote Lunch and Closing Remarks
Attendees will be able to choose from 3 sessions that will be offered for each of the workshop blocks.
1. Career Development: What's Your Game?
2. Financial Literacy: What's Your Net Worth?
3. Branding Yourself: What's Your Brand?
* Feel free to bring your resume for Resume Clinic
This page will continue to be updated as more conference information becomes available. Also be sure to follow us on Twitter @LUPEFundNJ for up to the minute conference updates. #YLLC
LUPE Fund, Inc would like to thank and acknowledge our sponsors:
State Farm
Investors Bank
Comcast
ETS
PSEG